World Class Service from
Friendly

Broadcast

Professionals

Markets
From our offices on the beautiful South Coast of England, we travel all over the World for our clients. Recorded or live video, event streaming and broadcast TV. We care, we work hard, and we are experienced.
We write, produce and deliver videos for you. Anywhere, anytime and any destination. It's what we do best. Live or recorded, no matter what your budget, we will help.
Our logo strap-line says it all really - we produce Moving Images Worldwide. Read that many different ways, and they are all true!

How
Using vast experience, skilled crew and latest technology mixed with creative styles, FAST. We've always believed that the best way of growing as a business is to look after our existing customers, with the steady addition of new clients through word of mouth. This simple approach has worked for us for nearly 30 years. We will work wto your brief, or develop one for you. Importantly, we will make suggestions to help you re-use footage to make sure you get the best from your investment.
Our Ethics
Our goals are simple really.
We:
- Look after you
- Charge a fair rate
- Try to exceed expectations
- Invest in new technology
- Promote training and progression
- Embrace diversity
- Ensure a safe environment
- Continually evolve
- Adopt green initiatives
Chris -
Head of Production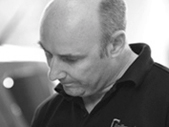 Chris, the boss, oversees all the projects. Vast experience as a cameraman, producer and director, yet he still pitches in and makes the tea...is there no limit to his talents??....
(Guess who wrote this?)
Directing/Writing 40%
Camera Work 30%
Editing 20%
Design 10%
Ever popular, Rod's been with Hallmark since 1999, and is our Editor-in-Chief. Rod is also a very experienced cameraman, having worked on major productions all over Europe during his time with us. His skills continue to evolve, and he is currently developing skills as a Drone Pilot
Directing/Writing 10%
Camera Work 40%
Editing 40%
Design 10%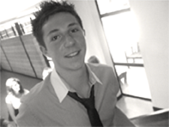 Ben has now moved onto his chosen career of engineering design, but still helps on occasional projects. His experience with us to date has taken him to Canada, London, and USA! Ben is also a very keen landscape and night-cap photographer, and goes out into the middle of nowhere when most sane people would be sleeping
Directing/Writing 9%
Camera Work 10%
Editing 10%
Design 80%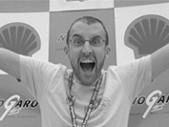 Having returned to the South Coast from London, Jon somehow managed to start working with us despite having upset Chris by revealing he's a Liverpool FC fan. Chris regularly reminds him that they no longer sit on their perch...He brings over 15 years of experience, having worked at the BBC; ITV; on innumerable commercials and music videos; a New York production company; and for 3 years producing trailers for Discovery & Animal Planet.
Directing/Writing 15%
Camera Work 5%
Editing 75%
Design 5%